Most of my personal work is based on the relationship between an inherent fear of water and a discovery of heritage rich in mariner life. I've told stories of my ancestors who have traveled the world by boat, some who have survived shipwrecks, and many who have been lost at sea. I discovered that Melville found inspiration for Moby Dick after hearing my ancestor's account of his survival from the whaleship Essex, after it was attacked by a whale. I made work about this tale, about the processes of drowning, and about Captains' wives that were left behind for years at a time, having to survive the feeling of not knowing whether their loved ones are alive and well, or gone forever.

In 2013, I moved to Chicago from Boston, leaving behind the place that had connected me so closely to my ancestry. Lake Michigan took the place of the Atlantic Ocean, and I struggled to feel the same connection to the lake, as I did to the sea. My fear of water dulled - but so did the notion of the sublime.

I began seeking out others who were more acquainted with the lake - who felt the connection I so desperately missed. I hoped to learn what drew them to this seemingly tame body of water, and if I could ever find the sublime in Lake Michigan.
These are their stories...

(this is an ongoing project, and is a work in progress)
Rob North
Retired marine, turned carpenter, Rob tells the story of how he serendipitously became a fixture in the Mackinac races, and how he hopes to participate in the Golden Globe Race.
Captain Marty Bernstein
"It was 8-10 foot seas right out of the harbor and building 25-knots of wind on the nose. So we had to tack back and forth all the way. In the middle of the night, the winds built to probably 30-knots and we had to shorten sail. Now, I haven't sailed before, so John and Peter had to go forward. The fourth guy was sick as a dog..."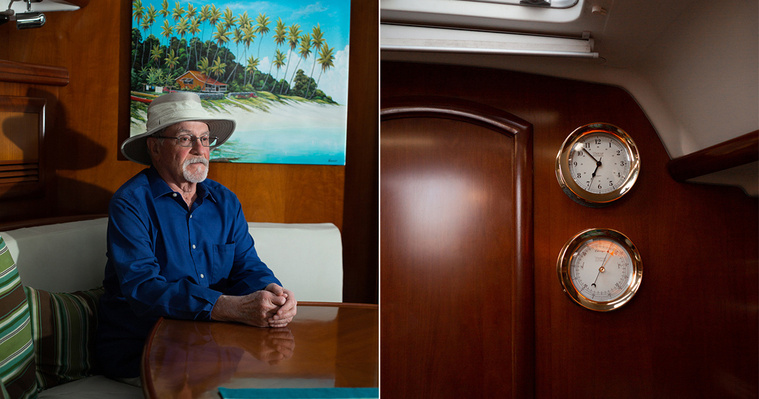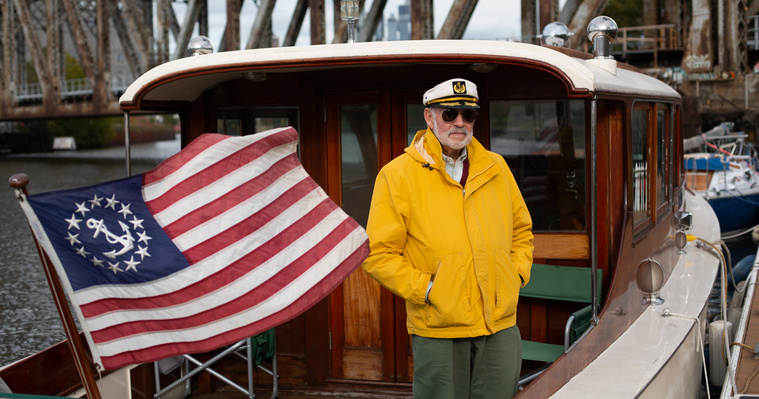 Captain Toby
Captain Toby tells the story of how he began sailing, how he ended up saving the Robert Alan II, one of the city's last working wooden boats, and how he spends his time teaching kids how to build boats, through the Chicago Maritime Arts Center.